All kidding aside, here's an actual picture of Iran's new ground-attack Unmanned Aerial Vehicle, named the
Karrar
. I've seen more than one commentator remark that this thing bears an uncanny resemblance to the German V-1 "
Buzz Bomb
" from the Second World War.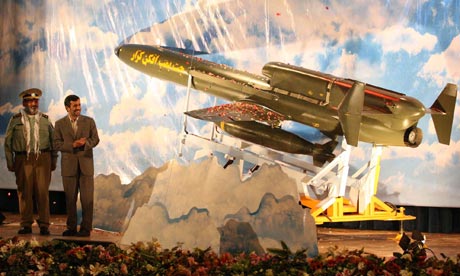 Update to the Update:
It looks as if Noah Shachtman of Wired.com covered this topic
far more awesomely
at Danger Room last night. He even has video of the Karrar's unveiling.